Bailey's Page
Last Updated On 4/21/2001


As an "Animal Lover"
Loosing my dog Skeezer after 13 years has been very painful.
There has been such a void.
I knew I needed a new "Best Friend"
So........Bailey became Skeezer's Lil' Brother
No he's not Skeezer and never can be
But Bailey is a "new friend" to me
He loves me
He trusts me......
and....he brings a smile to my heart...
Infant Bailey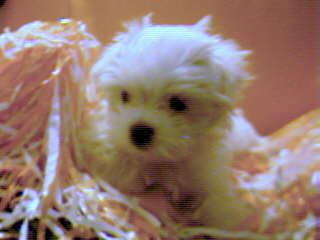 A BRAND NEW FURRY FRIEND
When life seems it's darkest
And you feel you're at the end,
Just perk right up
And you will find,
A brand new furry friend.
A dog to run and play with
And to share each brand new day,
A best friend who will never leave-
Who melts your cares away.
You miss your old friend
That is true,
But don't you worry now
'cause God will send you a new friend-
You'll make it through somehow.
Your days will be much brighter
You'll see that this is true,
'cause there's a brand new furry friend
Just waiting to meet you.
John Meissner



GO VOLS!!
Bailey at 6 months

Bailey and Brandy's Holiday Pages
Click On The Puppy To See
Bailey's Pictures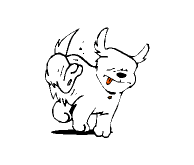 Meet Bailey's sister
Her name is Brandy


Bailey's Awards
Bailey and Brandy's Contest Page



In 1999 there were two counties in Tennessee with Dump Bins of which two
have been demolished. Receptacles to hold unwanted, discarded, ill or old
cats and dogs. Age, health or size is of no consequence. It has been found
that there are 9 states currently using this method of animal control
besides Tennessee, Arkansas, California, Georgia, Kentucky, Massachusetts,
New Mexico, North Carolina, Texas & Virginia. These are the states we know about.




This Animal Rights Issue has been on my local news many times.
I am not proud of the fact that Tennessee has Animal Dump Bins.
Please follow the link below to stop this cruelty to innocent animals!
PETITION TO STOP ANIMAL DUMP BINS





Crackers and Lady's Memorial Page
A Loving Tribute