Brandy's Pictures
Updated on 3/16/2000


Bailey and I are so tired....
He plays with me all the time!!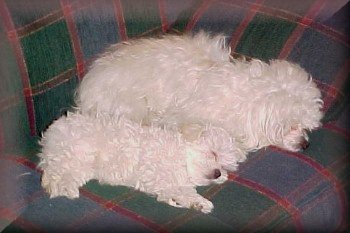 I'm suppose to be the baby! Geez.....
Bailey is the biggest baby of all!!!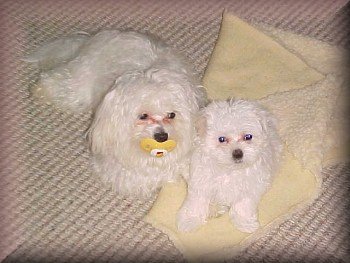 Two Babies on a blanket
...aren't we cute??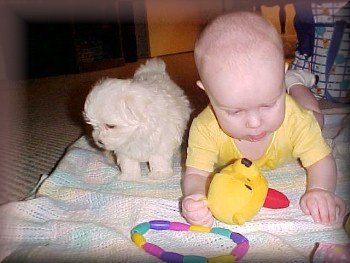 Our favorite thing to do is....
Go outside and play in the dirt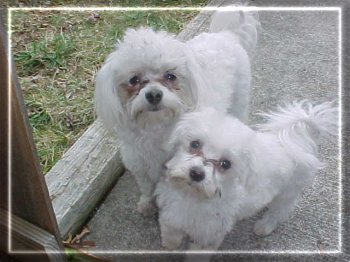 This is me on top of the pretty Christmas gift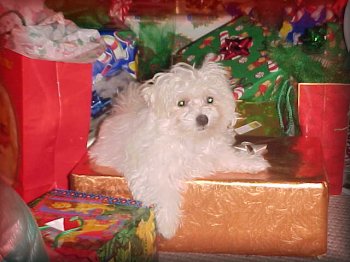 Oh I hope this gift is mine!!!!!!!!!!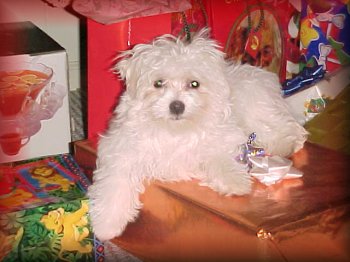 Bailey and I had lots of fun in the snow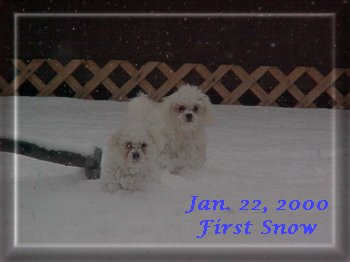 Click on the picture to see it snow


Brandy, Mommy and Bailey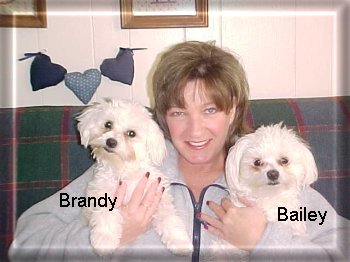 Site Map
[Brandy's Page][Brandy's Pictures][Awards][Holiday Pages][Friend's Pictures][Mommy and Hannah]
[Bailey's Page][Bailey's 1st Birthday][Skeezer's Page][My Cyber Home]